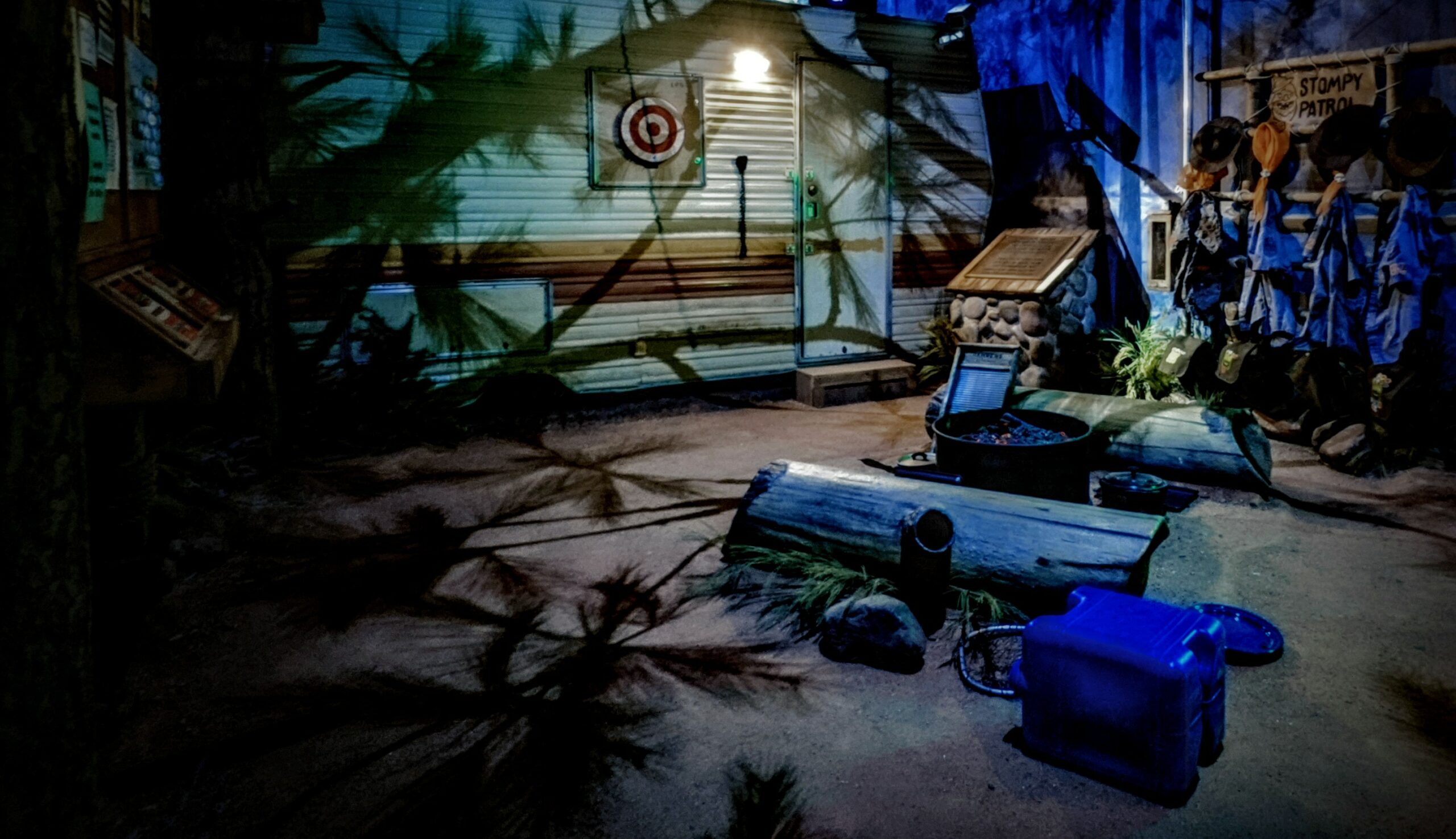 Lure Arizona's bigfoot into your campsite to get photographic evidence of his existence!
Always Private - just you and your team
Not Wheelchair Accessible
The Scenario
It's a stormy summer night at a Monster Rangers campsite on the Mogollon Rim. A group of young Rangers spotted the elusive Mogollon Monster strolling through camp just hours ago. The Stompy Patrol at Campsite 13 has been eagerly preparing for the opportunity to capture photographic evidence of the monster's existence. But out of an abundance of caution, they've been evacuated to a safe location. Now it's up to you. Uncover the rangers' secrets to lure the monster into the campsite and get the photo before the authorities arrive at midnight to shut the camp down.
The Game
Inspired by Arizona's famous legend and designed in collaboration with Steam Crow's Monster Rangers, Mogollon Monster: Scouting for Arizona's Bigfoot is a truly immersive escape game experience that puts you at the center of the story as your team solves puzzles, cracks codes, and discovers the rangers' secrets while in a race against time. A meticulously crafted environment, immersive soundtrack, story-driven puzzles, and skin-tingling surprises make this game a must-see Arizona attraction!
Prepare for a fun, thrilling adventure!
Safety
Please note that the floor in this game is uneven and the space is dimly lit. The game features flashing lights and sudden, jolting movements. For your safety, you should not play this game if you have health conditions that could be aggravated by this adventure.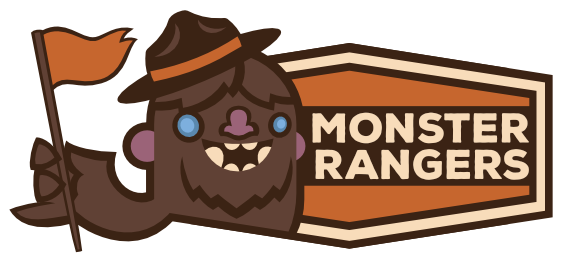 We were thrilled to collaborate with the Monster Rangers on this game. Monster Rangers is a community of creators, artists, crafters, and storytellers who share a love of monsters. Join the Monster Rangers to earn badges, go on missions, and attend Monstro Camp! Daniel and Dawna Davis (Steam Crow) founded this alt-scouting movement, and you'll spy awesome items they created in the game and our retail shop. You've gotta check them out!